NEWS
Art should be challenging,
therefore some people
might find some images on this site disturbing.
---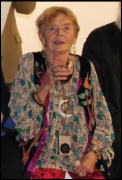 Diana Hesketh
1931-2013
Diana was one of the Founder Members of the Society for Art of Imagination.
She was born in Yorkshire and studied art at Liverpool and London, specialising in wood, clay and stone. Later on, she worked at the Atelier of Derek Howarth and also studied jewellery at Harrow College of Art, and this became a second career for her.
Her work in both sculpture and jewellery has been exhibited and sold around the world.
She was a wonderful character and her humour, loving spirit and zest for life will be sorely missed.
---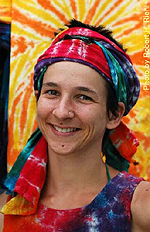 Dear Friends
I would love to introduce you to Gaia Orion.
Gaia is a relatively new member of the Society for Art of Imagination and she has graciously offered to produce a newsletter to keep us in touch with each other twice a year.
June 21
December 21
This newsletter will keep us abreast of the goings on within the Society for Art of Imagination as well as keeping us informed of our members' artistic lives.
Gaia will also keep us connected with the visionary community. If you are exhibiting your work, embarking on a visionary venture, starting a new program that is art related, please contact Gaia so she can include your newest endeavours in the newsletter.
Please be concise with your info and format it as she requests.
Deadline for info: May 15
Images: 75 dpi
You can contact her at: aoi@artbygaia.com
---
AFRICAN IMAGINATIVE ART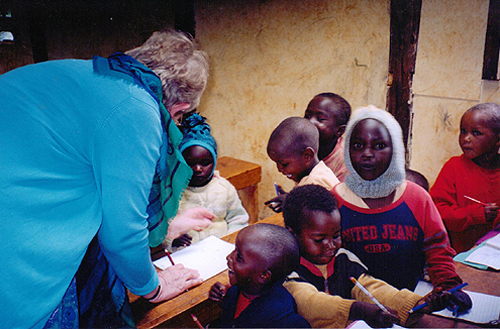 In 2002 Brigid Marlin went to East Africa as a representative of the Society and led a workshop there for art students at the Cultural Center in Nairobi on egg tempera and oil painting.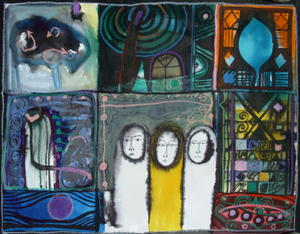 In 2003 she visited primary and secondary schools in Nairobi, to distribute art materials, and gave a scholarship donation to a school for the poorest country children on behalf of the Society.

The Society organised an Exhibition for African artists together with some international artists at the Nairobi Art Gallery, Kenya.

In 2004 the Society selected the work of 57 artists, and brought them to the UK, where the artwork was framed and toured Italy and Germany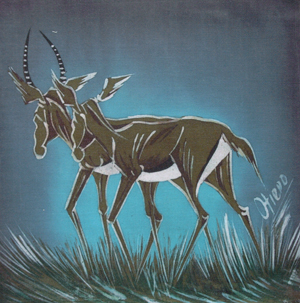 2005 "The Inner Eye" European Tour organised by Annabella Claudia Hoffmann

2005 A Grand Festival of the Arts was organised to celebrate the 10th Anniversary of The Society for Art of Imagination at Lauderdale House, London. As well as Painting and Sculpture this Festival included Drama, Writing, Music and Crafts.

2006 H R Giger Castle and Museum special Exhibition for all International Members of the The Society for Art of Imagination in Gruyeres, Switzerland. June 17th - November 11th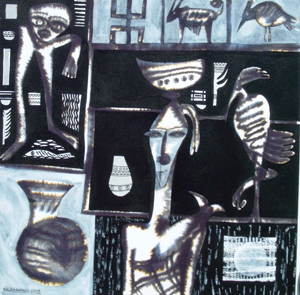 2006 An Exhibition of African Art with the Society in a prestigious exhibition at the Mall Galleries, London.

A large number of the African artworks were sold and at the end we awarded a scholarship to one young artist in Nairobi to complete her doctorate on art.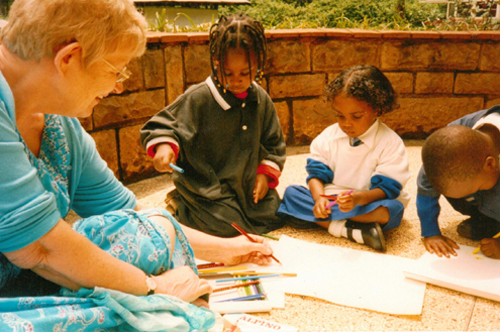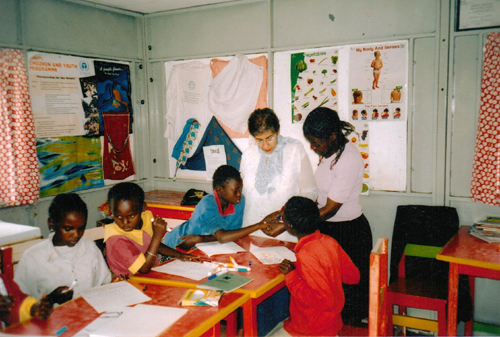 ---